| | |
| --- | --- |
| Vendor/Partner | DoubleVerify |
| Version | 1.0.0 |
| API Documentation | |
| Sunset Date | "Please note that we will be migrating the social reporting from our Legacy API to our 2.0 API, which currently contains only the tag-based data, on October 24th, 2023, and new documentation can be provided afterwards." Docs have been updated, current implementation of DV is sunsetted. |
| Channel(s) | |
| Refresh Time (CST) | 6am |
| Default backfill | N/A |
| Alli Data Library | |
Getting Started
This datasource requires a DoubleVerify account and can be used to automatically generate reports.
Required Authorization
Users are required to use an API key from DoubleVerify.
To get the API key:
Log into Pinnacle.

Navigate to the Analytics dropdown menu and select "Data API".

Select "Create Token" or choose a preexisting token.
Limitations
Same day data cannot be pulled.
Define your Data
DoubleVerify offers hundreds of data points, and not all of them can necessarily be pulled in the same report. If you select an invalid combination of dimensions and/or metrics, you will receive the following error:
There is a problem with the selected combination of dimensions and/or metrics in the report, leading to incompatibility. To ensure a valid combination, please utilize DoubleVerify's Report Builder. You can access it by visiting the following link: https://pinnacle.doubleverify.com/report-builder-v2/my-reports
Dimensions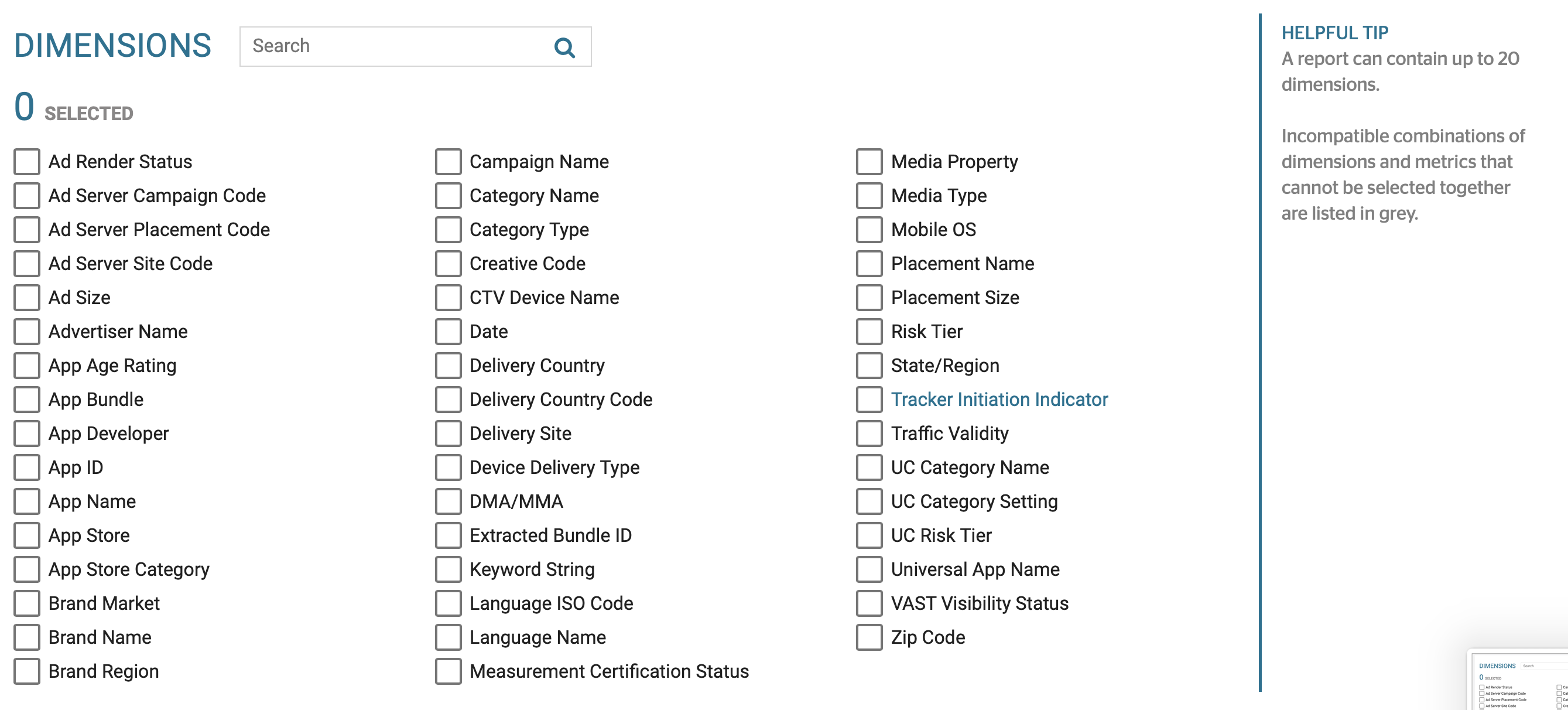 Metrics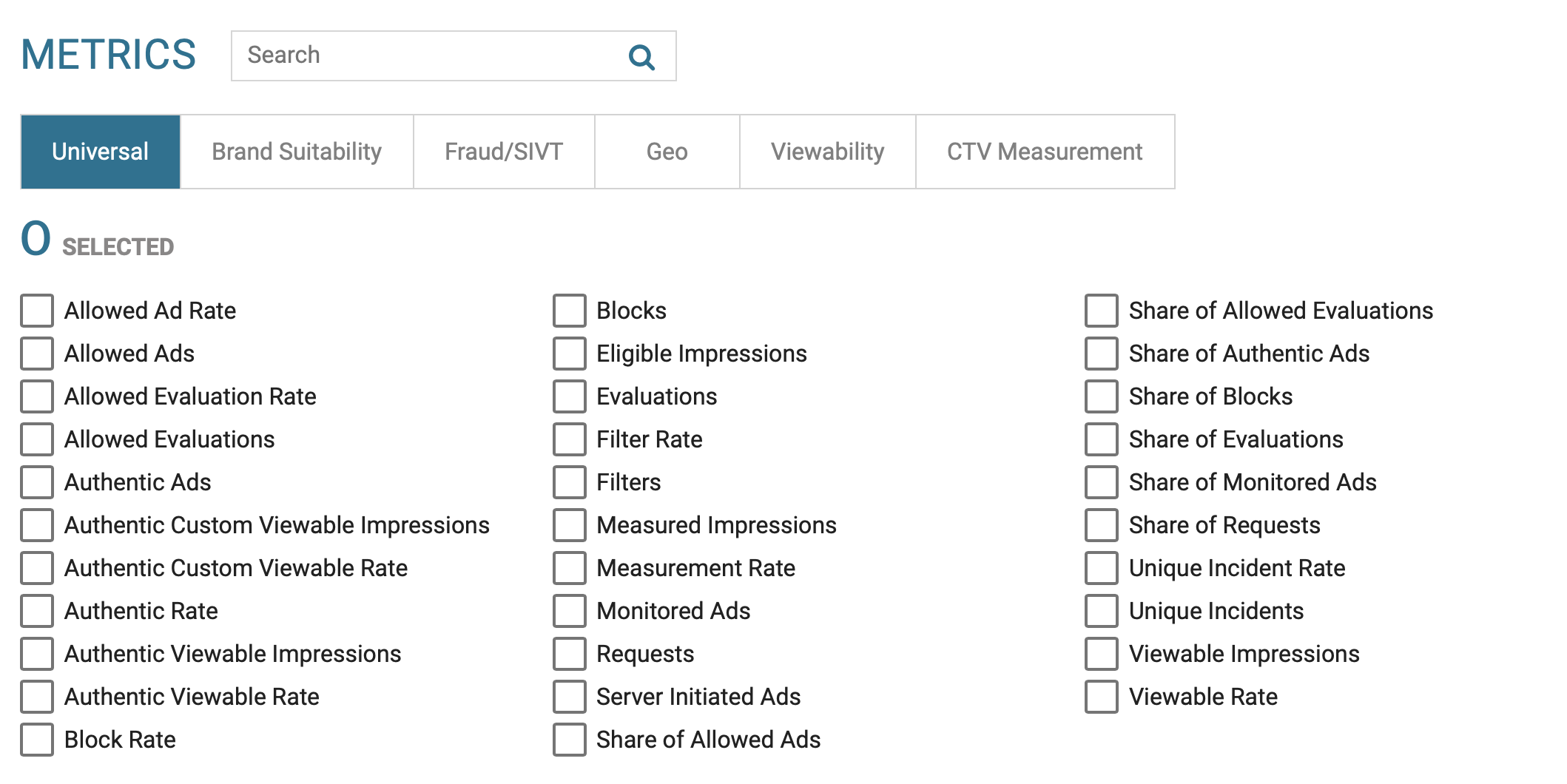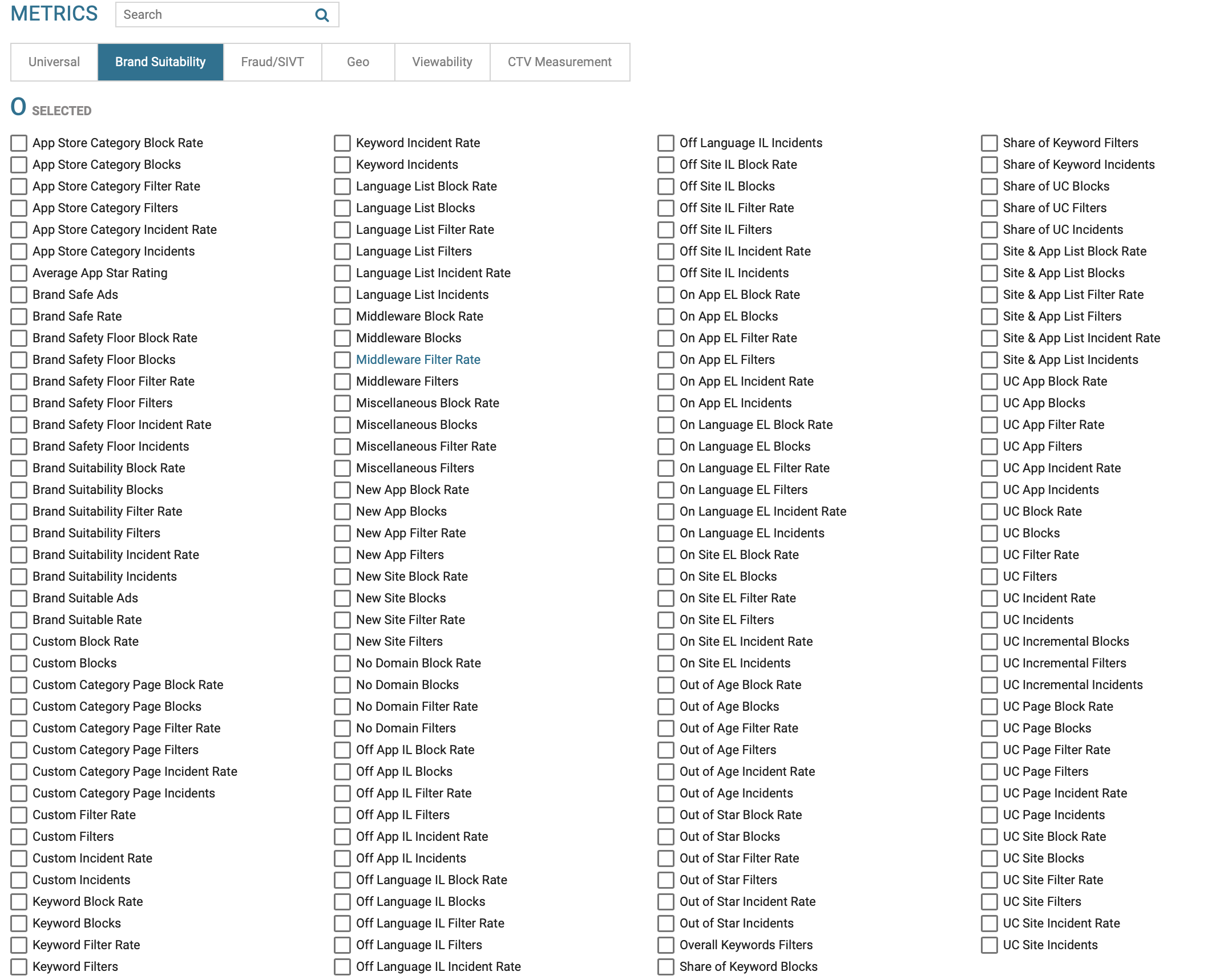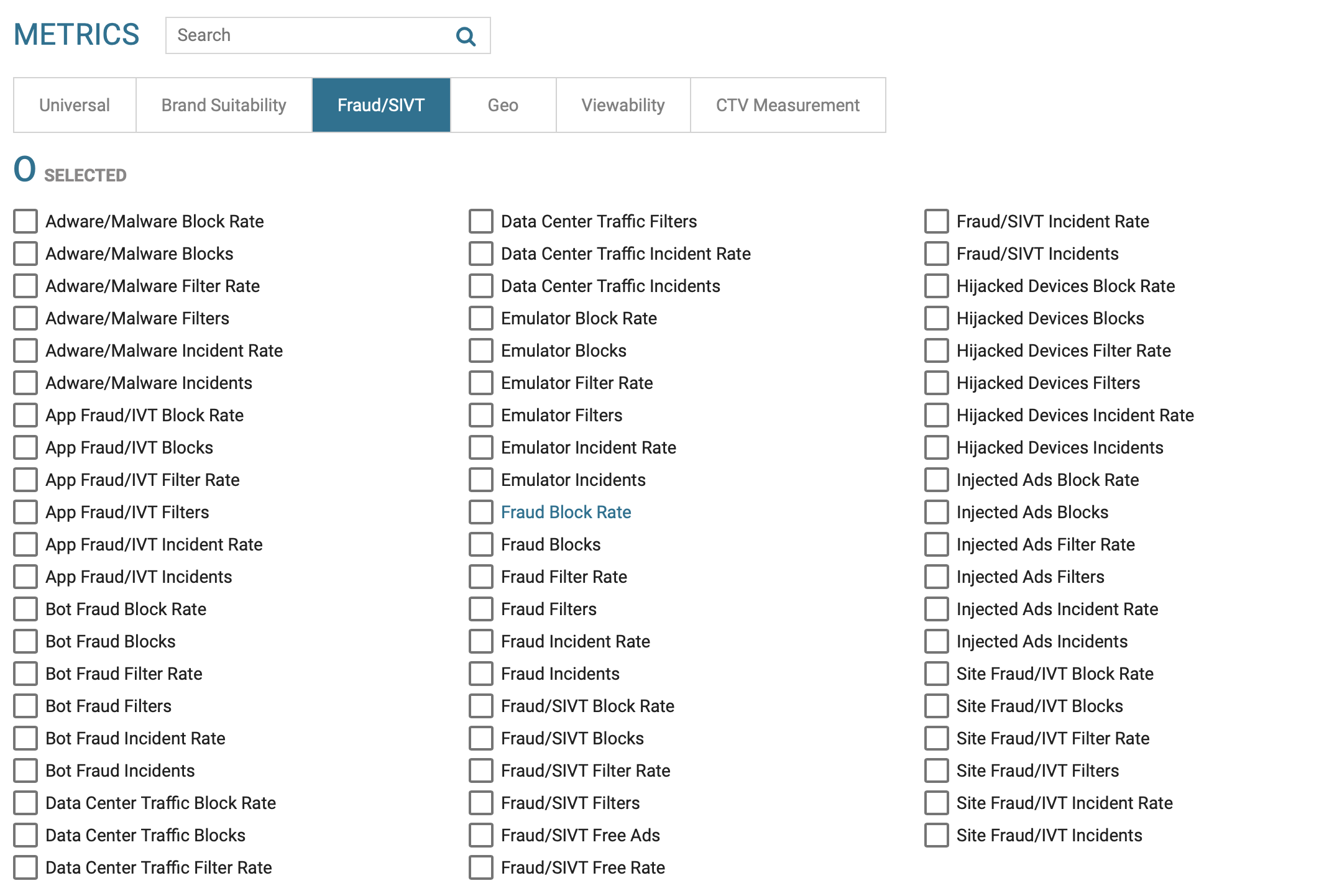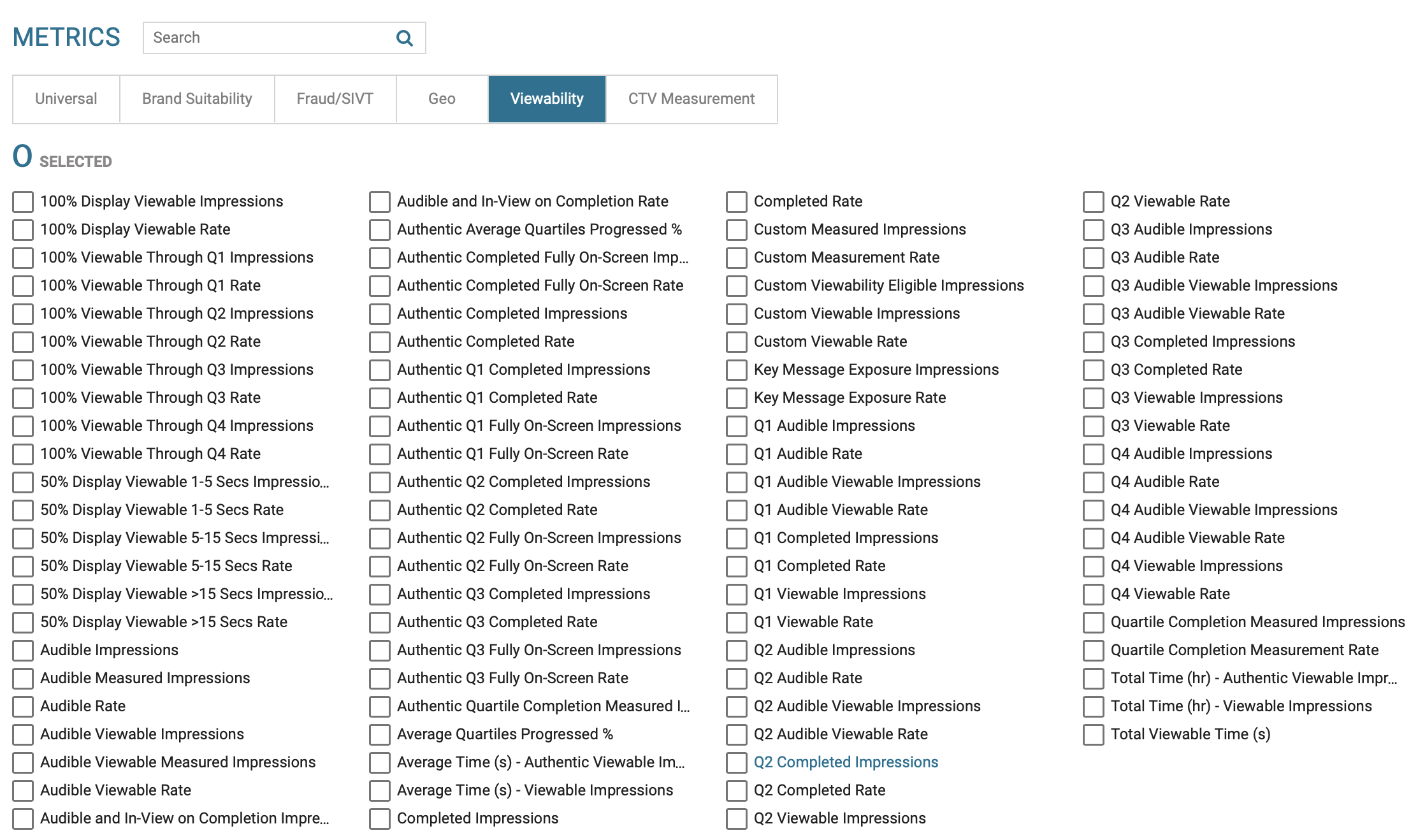 Related articles