How to add a new categorization
Overview
Categorizations help normalize your data through universal rules you set up that can be applied to your reports and dashboards. This gives you the ability to easily combine data from multiple partners and channels.
Instructions
From the Categorization section, click New Categorization from the top right.

Click the Add New Field button underneath Category Fields.

Name the Category Field and which special character the fields will be split by. In this use case, we will use a dash.

You now have the ability to set up the rules for your naming convention using boolean logic. Press Save to save the configuration as you have it.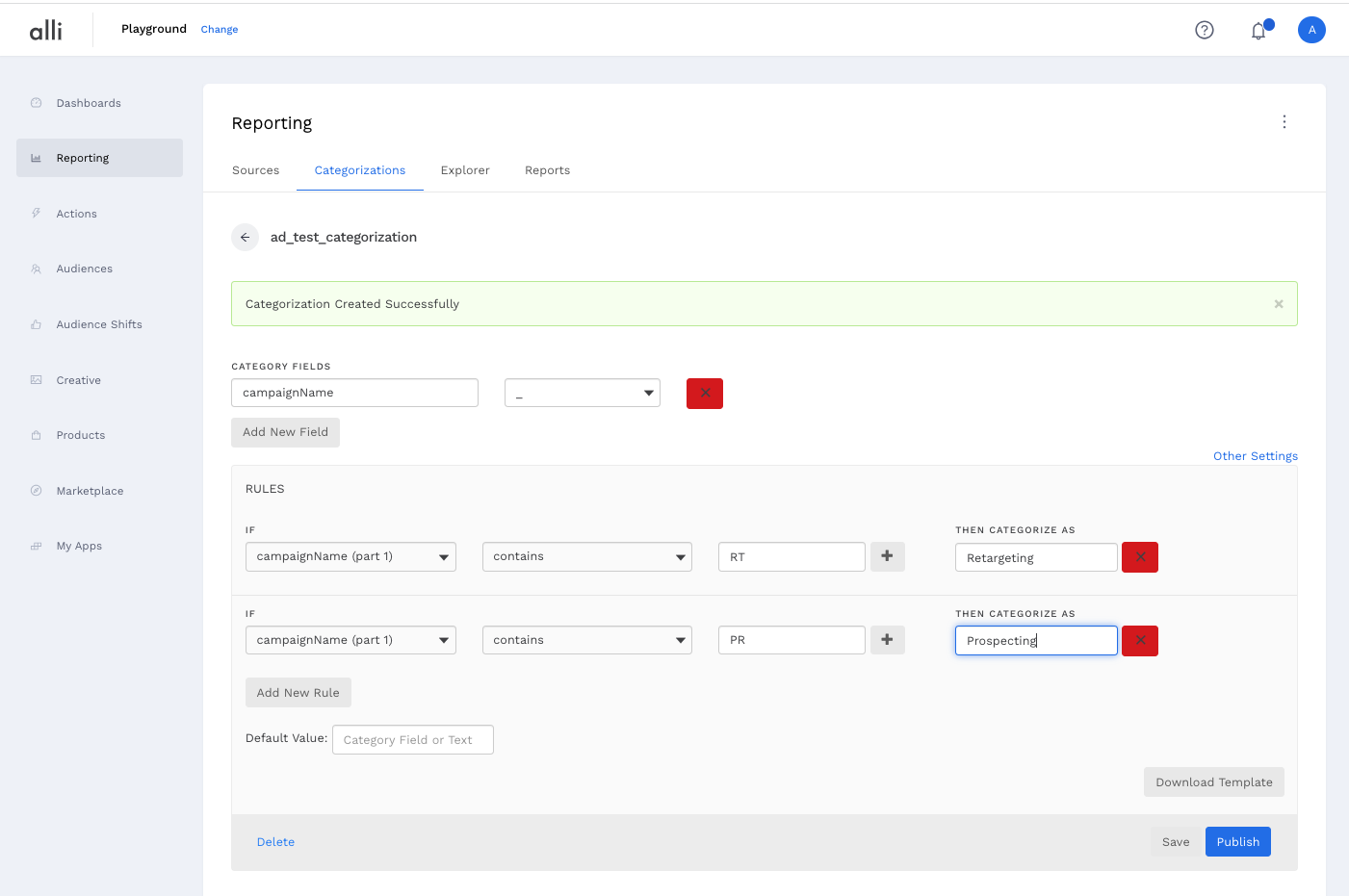 You can now use your categorization in reports!
The categorization must be published before you can use it within your reports.
Related articles