Getting Started
Create a report in Reporting dashboard.

Click the Add Report button in the Reporting page and create an New Custom Report.
Report Content Selections:
Date range

Timezone

Group by : select columns and date range

Filter options (ie, advertisers, buy_type, campaigns, etc) that will be included in the report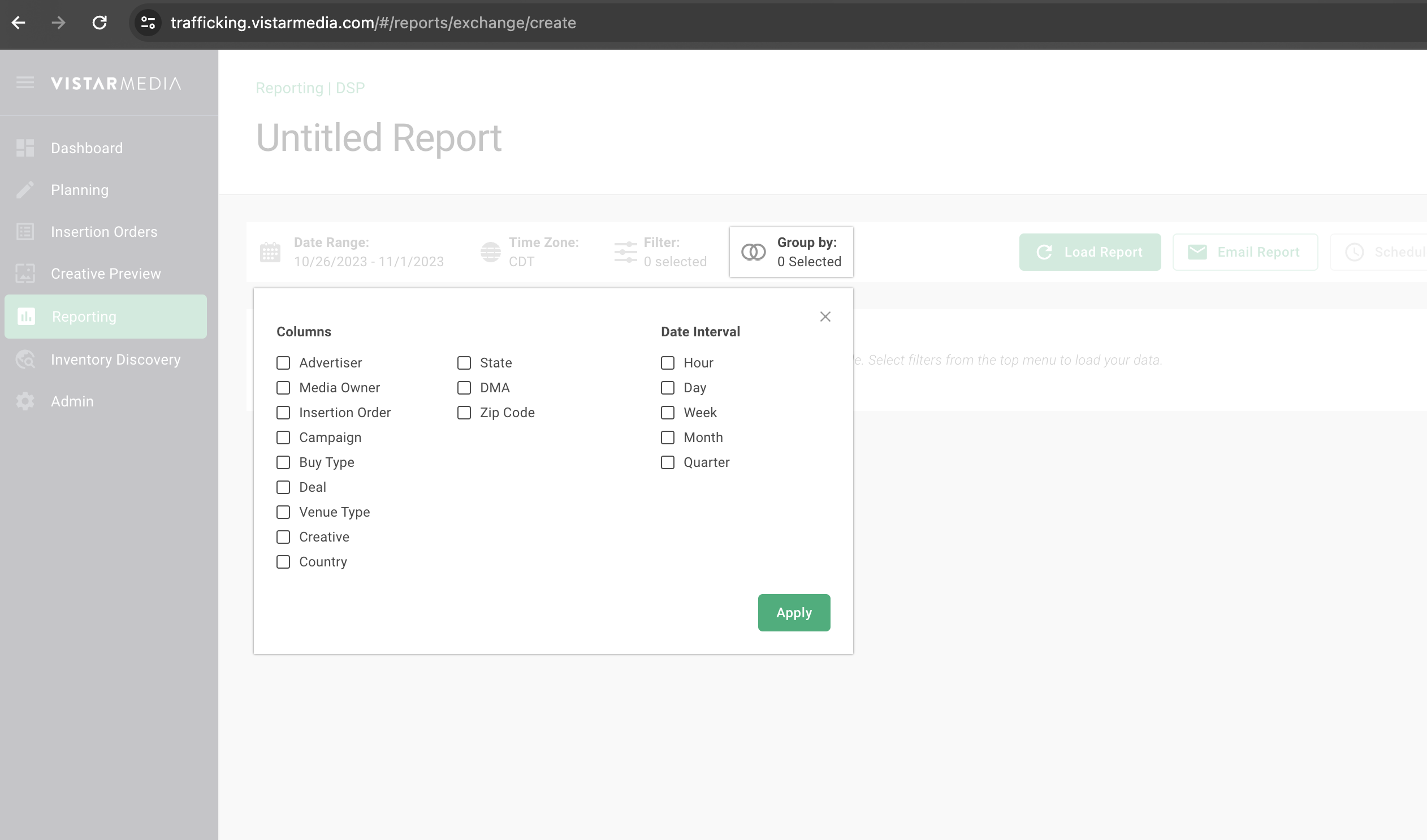 Click on Load Report to load the report data
Click on Save Report to save the report
Required Authorization
Limitations
Define your Data
Unfortunately, since the Vistar Media API does not provide the type of columns (dimensions and metrics) by default setting metrics type to Number and except date (as Date) all other dimensions type to String that are included in the report. Dynamically setting all the columns of selected report as dimensions and metrics and all fields are set to required . No need of manually select/unselect dimensions/metrics.
The timeframe of the data included in the report is set within the Reporting UI, so there is no date picker available.
Press Load Data to manually pull the report available from the Vistar Media.
Related articles