This is a list of the currently available platforms to which you can deploy audiences. There will be updates to this document as development occurs.
Currently the alli audiences platform supports:
Google Ads

Google Customer Match Uploader

Twitter

Amazon S3

Snapchat

Facebook Offline Events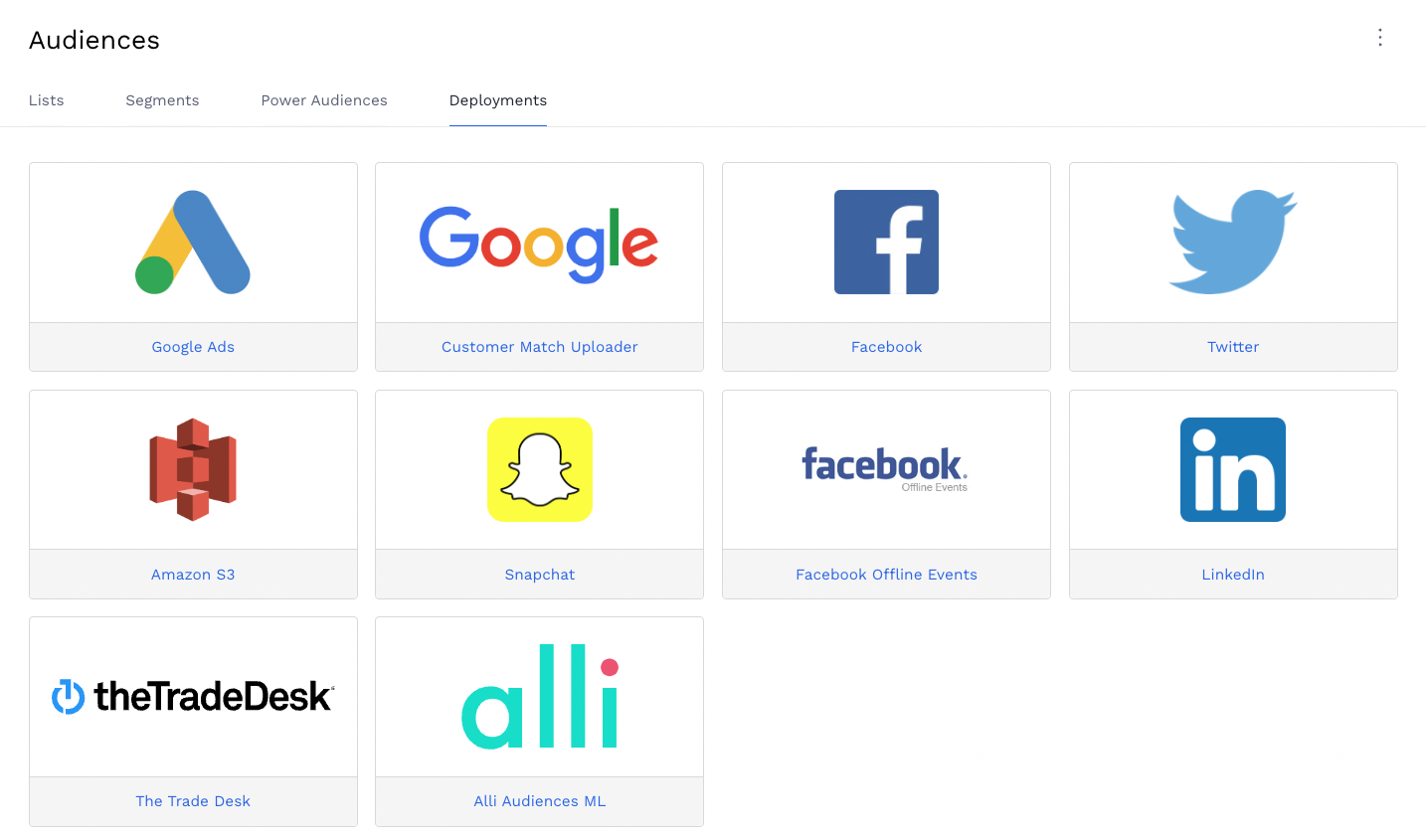 Please look at the how-to documentation for more references on how to deploy and authenticate partners.